Banterra Bank
Payroc is here to support you with our certified payments professionals and white-glove approach. Our goal is to help your financial institution increase your revenue while supporting your clients with payment processing tools and education.

Dedicated Referral Partner Program

Customized Marketing Campaigns

Key Analytics and Reporting

Revenue Sharing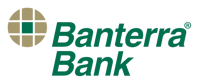 Partner with Payroc!

Phil Press, a Certified Payments Professional, is standing by to help streamline your business and lower your overhead in minutes.
Claim your free consultation, or reach out to me at phil.press@payroc.com | 1 (847) 627-4820
Our numbers speak for themselves

45
Countries
Process payments with Payroc in over 46 countries & find our offices in the US, Canada, Mexico & the UK

$65bn
Annual Volume
We're growing fast. Experience what it's like to work with a processor with incredible scale.

125,000
Clients
From B2B to online and salons to restaurants, Payroc supports industries and companies of all shapes & sizes.

480
Dedicated Operations Team
We serve our clients at the scale they need with a global team of local people.
Payment Solutions for Your Clients
RewardPay
CashRewards
Mobile
Point-of-Sale
POS Rental
Exceptional Service & Protection