Southeast Family Chiropractic
Payroc is a proud partner of Southeast Family Chiropractic and the official benefits provider for merchant services. Our goal is to help you, as a member, reduce payment processing costs while streamlining your operation.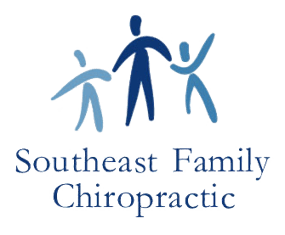 Partnered with Payroc!

Laura Morgan, a Certified Payments Professional, is standing by to help streamline your business and lower your overhead in minutes.
Claim your free consultation, or reach out to me at Laura.morgan@payroc.com.
How to save 60-90% on your processing costs

1.
You submit a merchant processing statement

2.
We do a deep dive and a cost savings analysis

3.
We process your app and get the ball rolling

4.
More $$$ in your pocket
RewardPay Savings Calculator
Note: Your RewardPay program will also include a monthly subscription fee and a monthly leasing fee if applicable.
Frequently Asked Questions
What is a merchant account?
A merchant account is a special type of bank account that allows you to accept electronic payments such as credit and debit cards. To successfully take payments within
Southeast Family Chiropractic's
management system, you need a merchant account, and we're here to make that easy.
What is PCI?
PCI stands for Payment Card Industry. PCI is shorthand for the obligation that you'll have to stay in compliance to the Payment Card Industry's Data Security Standards (PCI DSS).
How do I stay PCI compliant?
Staying in compliance means completing the annual questionnaire online, running any applicable network scans, and maintaining the standards you attested to in the questionnaire. Put simply, you just log into
ManagePCI.com
, follow the on-screen directions, and call 866-297-6238 if you'd like help.
When will I receive payment deposits?
Payments are generally received within 24-72 hours. Quicker funding options are available, just ask!
Can I view transaction information online?
Absolutely! Your merchant account comes with an online portal called PartnerEngage. Visit
Payroc.PartnerEngage.com
to view all transaction, batches, settlements, monthly statements, and more.
Where is my merchant account billing statement?
These can be viewed and downloaded via the online portal. Or, if you prefer that they're mailed to you, just ask!
Where can I get support?
Our numbers speak for themselves

45
Countries
Process payments with Payroc in over 46 countries & find our offices in the US, Canada, Mexico & the UK

$65bn
Annual Volume
We're growing fast. Experience what it's like to work with a processor with incredible scale.

125,000
Clients
From B2B to online and salons to restaurants, Payroc supports industries and companies of all shapes & sizes.

480
Dedicated Operations Team
We serve our clients at the scale they need with a global team of local people.